Nestled in the breath taking Chilliwack River Valley, this course will showcase routes that only the adventurous locals have been exploring. Experience high vista lookouts near Elk Mountain, canyon river banks along the Chilliwack River, old growth cedar giants at the mouth of Chilliwack Lake and remnants of long forgotten logging operations; this route will truly take your breath away. Our 148km route boasts nearly 2400m of climbing over 60% gravel and 30% lush doubletrack/singletrack.
Disclaimer: The long course is intended for intermediate to advanced riders who are familiar with being self-supported on back country roads. 70% of the long course has 0% cell reception.
Time Cuts
Both the Long Course and Short Course will have time cuts located at the Tamahi and Cultus Lake Aid Stations. If you are unable to make the time cut or just had too big of a day, paved roads will take you back into town. A Sag-wagon ride back to town will also be available. Specific cut times TBD and posted prior to the event.
Race Details
Start / Finish Location: Old Yale Brewing, 44550 South Sumas Road, Chilliwack, BC
Start time 8:00 am
2,357 m metres of elevation gain
Registration includes a meal & beverage ticket and a post-ride party & beer garden at Old Yale Brewing
Route Map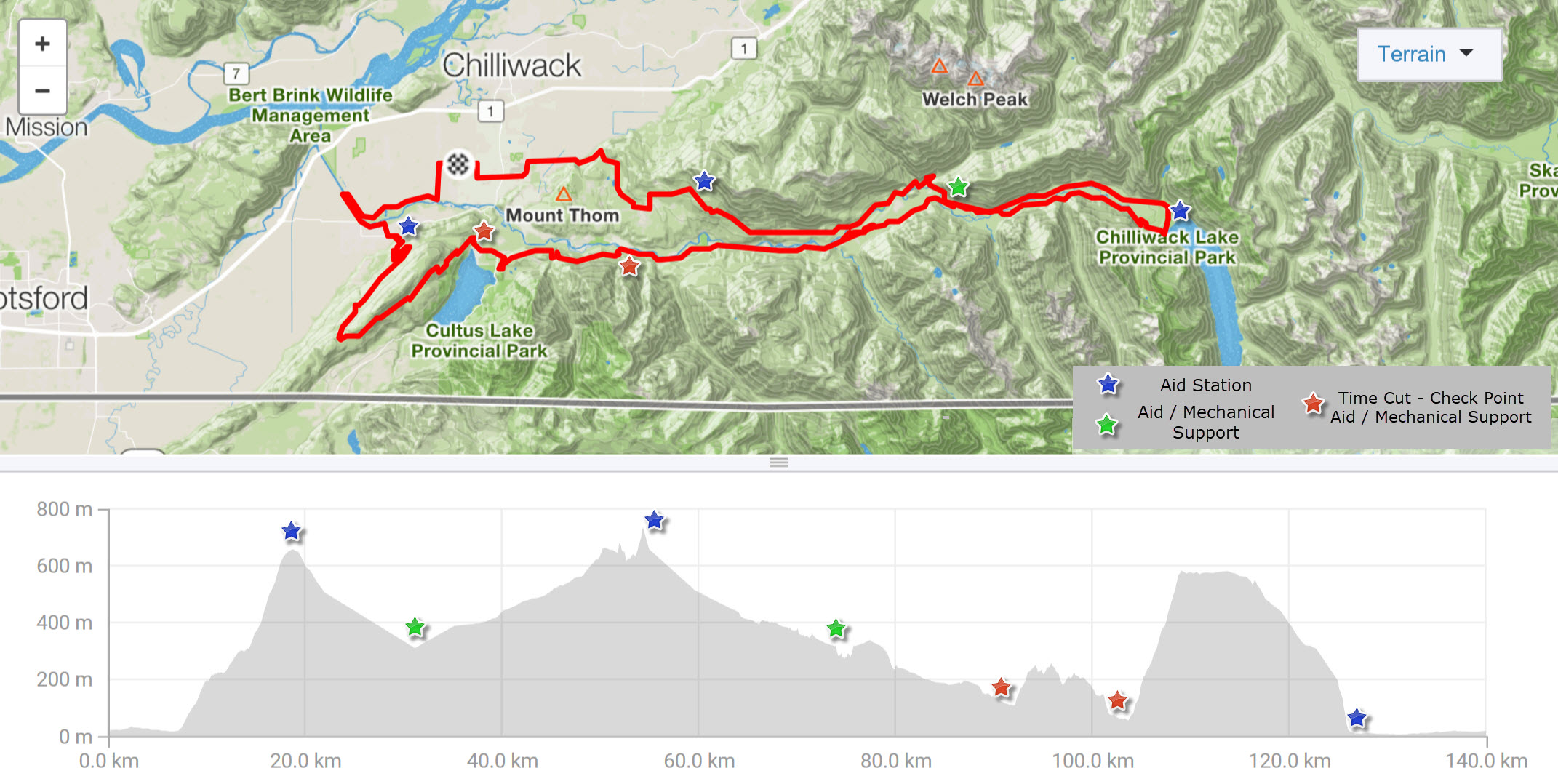 Register
Route Map